Be Uplifting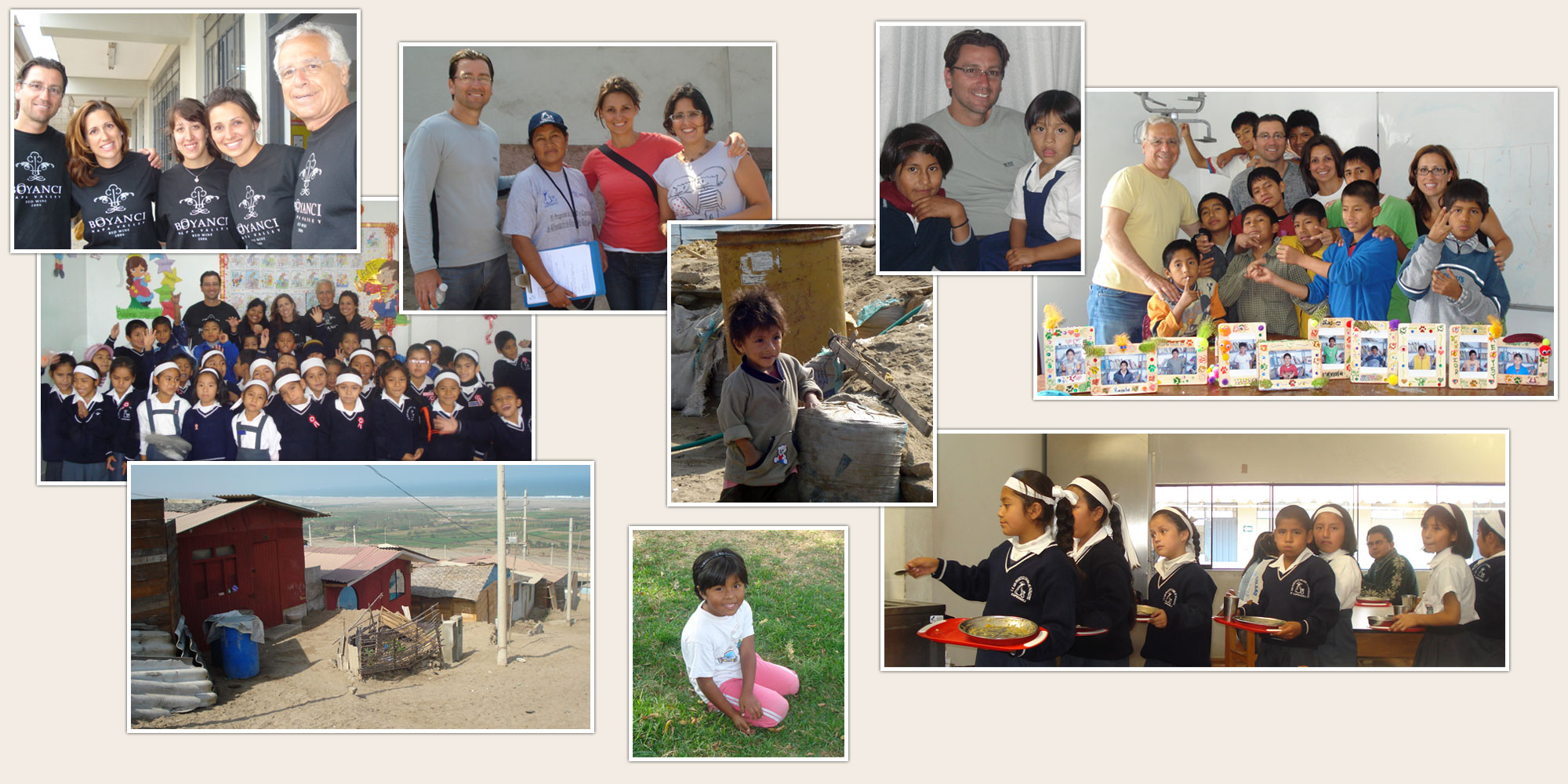 "We make a living by what we get, but we make a life by what we give."
- Winston Churchill
Wine is many different things to many different people. A Celebration. A Gift. A Drink. A Memory. A Place. A Moment. For us at BOYANCI, wine is all these things…and more. BOYANCI is meant to be UPLIFTING and INSPIRING. Our great hope is that our wines will inspire our friends and customers to be uplifted and inspired.
We donate 10% of all our profits at BOYANCI to charity, specifically to a very special organization that works to uplift the very poorest children of Peru with food, clothing, housing and job skills: Coprodeli.
Coprodeli is the creation and life's work of Padre Miguel Ranera and his team that work tirelessly to provide fundamental needs, education and job training for Peru's poorest youth.
It is important to us that all BOYANCI customers know we derive great joy and happiness when they indulge in the best wine we can produce, but that when they do they are also helping us help others. We are grateful to each person who derives pleasure from BOYANCI wine and plays a critical role in our philanthropic efforts.
We hope you might take a moment to learn more about Padre Miguel's Coprodeli mission. You can learn more at http://www.coprodeliusa.org. And for those who are as moved by the work done by Coprodeli and by its volunteers as we are, there is much more you can do to become involved. The BOYANCI team leads a volunteer trip to Peru where we work with Father Miguel and his volunteers, providing numerous services to the neediest youth of Peru. Volunteers who accompany us undergo a life-changing experience as well as a good deal of BOYANCI wine. It is an uplifting and inspiring experience that has led us to print those words right on our bottle of BOYANCI: "Be Uplifting".
Please don't hesitate to CONTACT US if you have any questions about Coprodeli or BOYANCI's work.